229€
100% pure ANALOG DELAY with MODULATION
100% pure ANALOG DELAY with MODULATION
1- Studio Quality analog delay
It is often referred to analog delay as low-fi tone. It's a mistake. While it sounds less bright than crispy analog, a pro quality analog delay must satisfy all fidelity exigence of a working musician. In the old days, you could bet there was a difference between cheap plastic analog delay pedal and big bucks studio rack. I remember a Dynacord studio analog delay —one of my fave— costed the price of 2 stratocasters ! This is what we did in the PRISONER delay : thanks to its high quality N.O.S. BBD chips, the PRISONER offers 0.3 seconds of pure hi-fi analog delay… but there's much more…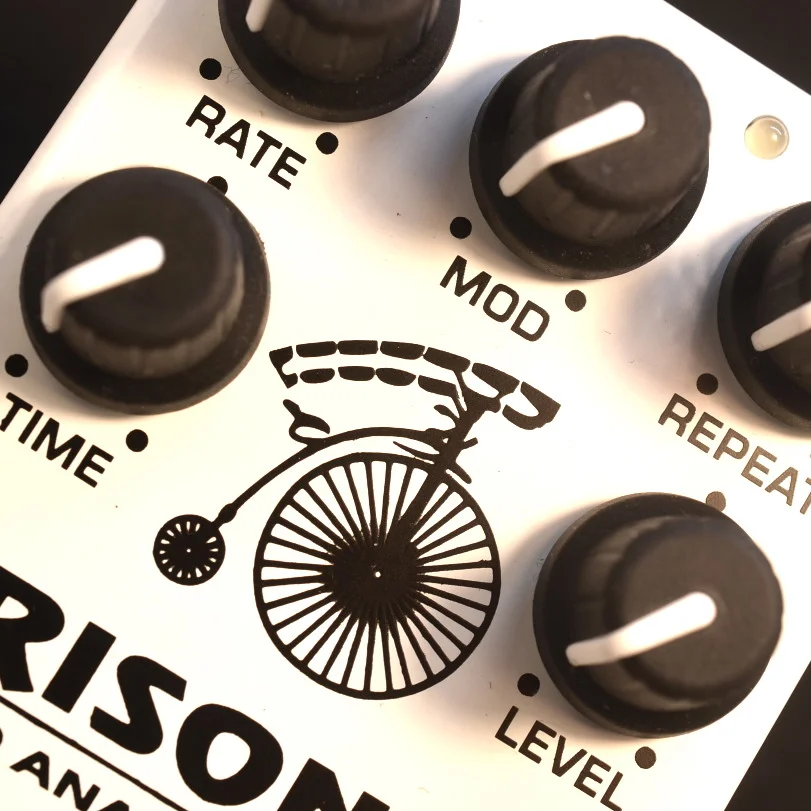 2- Dry guitar tone when the effect is on
As you must know, when you stomp on a delay box, you hear the wet AND the dry guitar tone. What you absolutely should know is that in digital delay, even the DRY tone is digitalized, which means that how good the delay is, the dry tone which mixes with it is lousy. Try your main digital squeeze with all delay down and compare it with your original guitar tone. You will see what I mean. Of course, no such thing with the PRISONER : the dry tone in the mix is exactly your guitar tone. Believe me, this makes a huge difference and this is part of why we still want analog delay in our computerized world.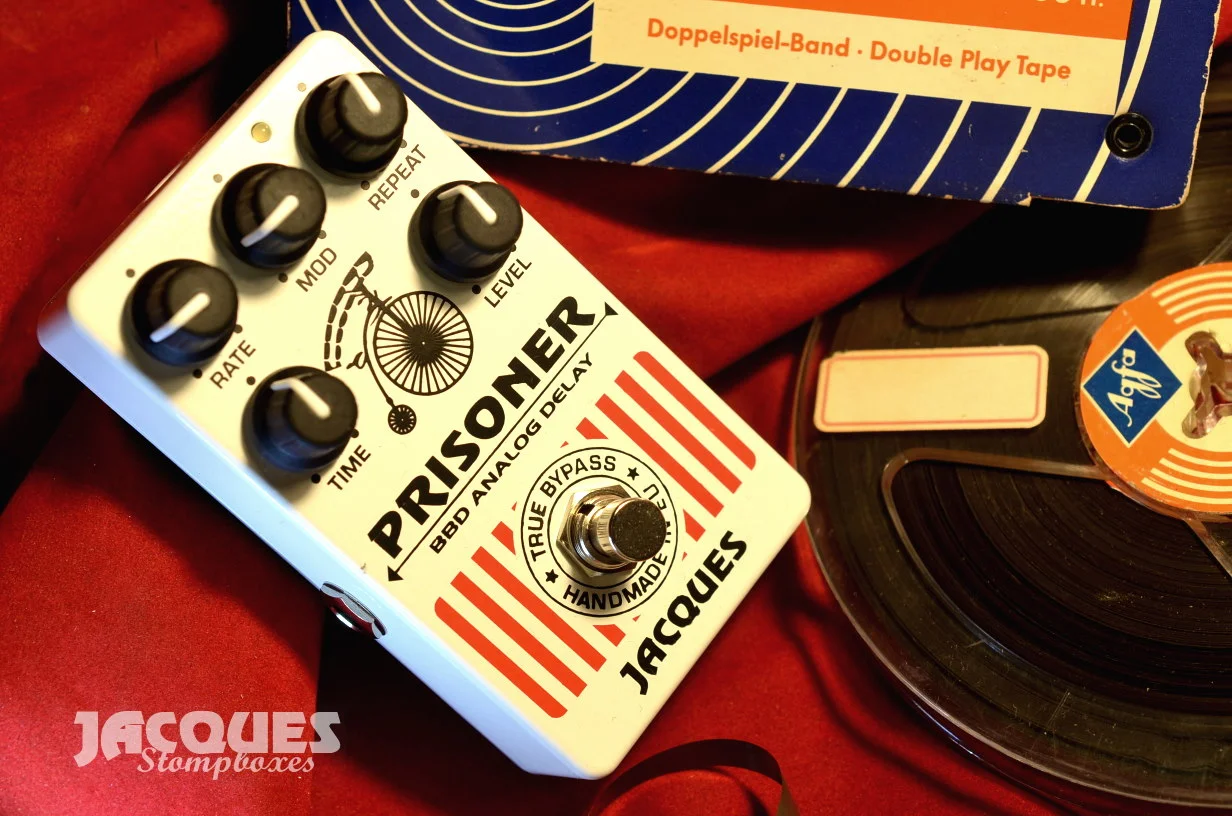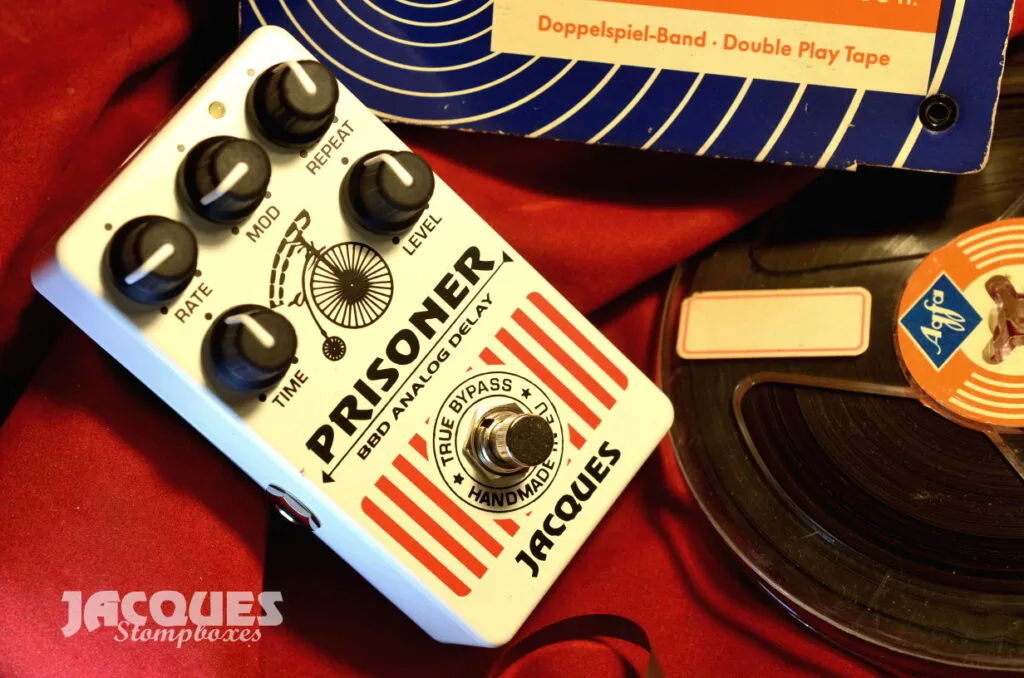 3- Modulation !!!!
This is the PRISONER forte. When meeting Steve Morse for the MERCER BOX 2, I noticed he was using an old digitech rack crap. I asked him why, the answer was clear : modulation delay. Having your echoes mixing with your —good— dry tone and then going into chorus gives you a 3D tone no other effect can give you in monophony. And analog pro tone completes this picture for total heaven.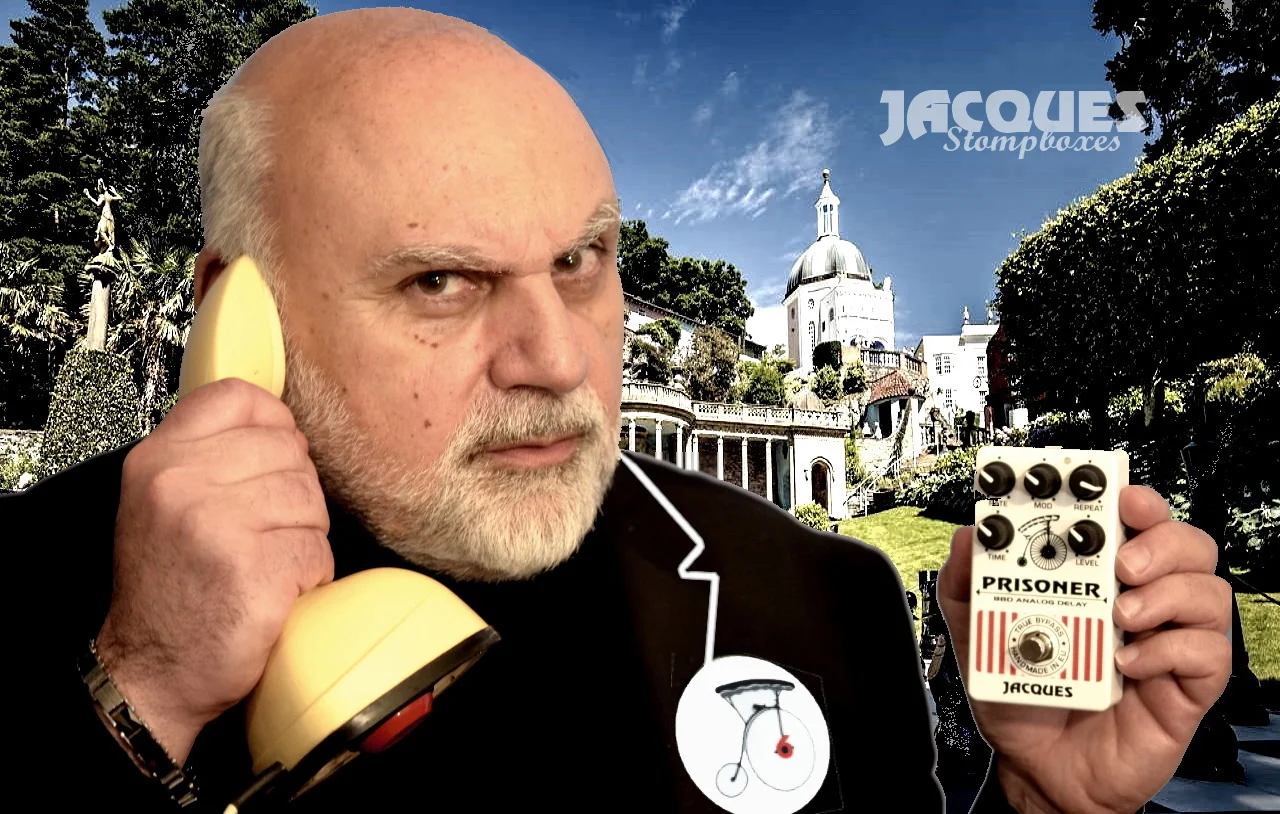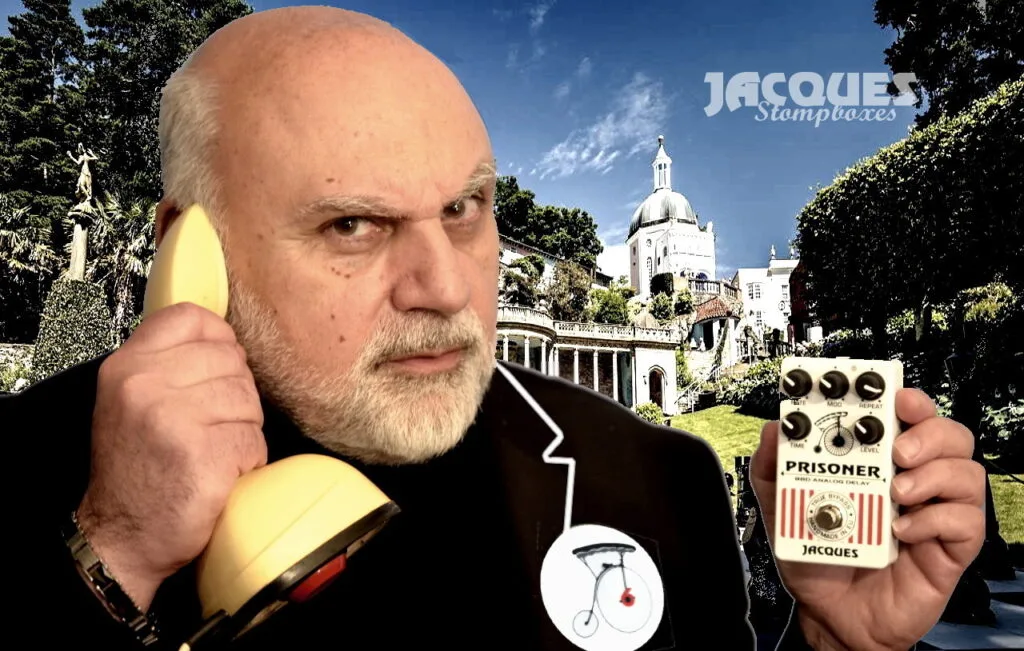 4- Magic Effect level knob
Just like in the MEISTERSINGER,  crazy tones can be musical thanks to this magic knob . Adjust your most out-of-this-world fave setting and then use it with parsimony with the EFFECT LEVEL knob to achieve tonal expertise.
5-Video demo