The jewel of my collection: oct.1967 bluesbreaker combo mod.1961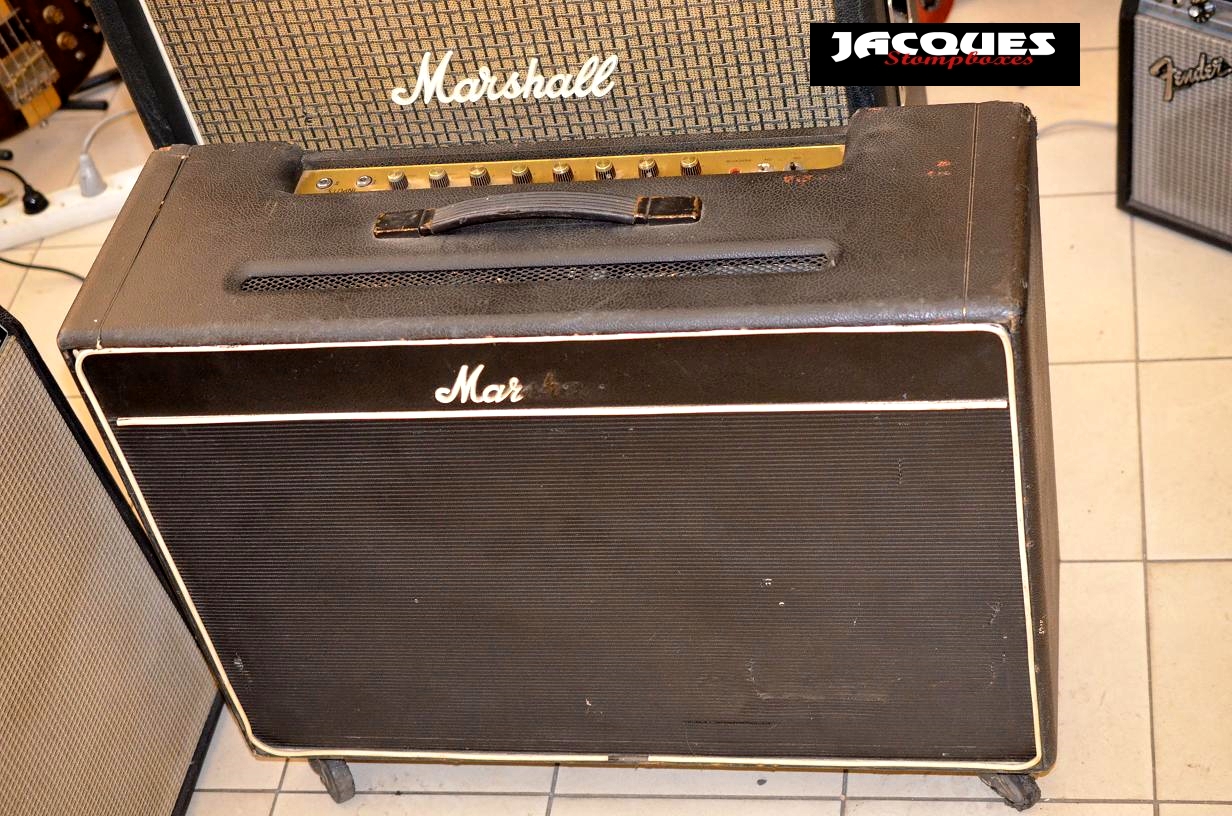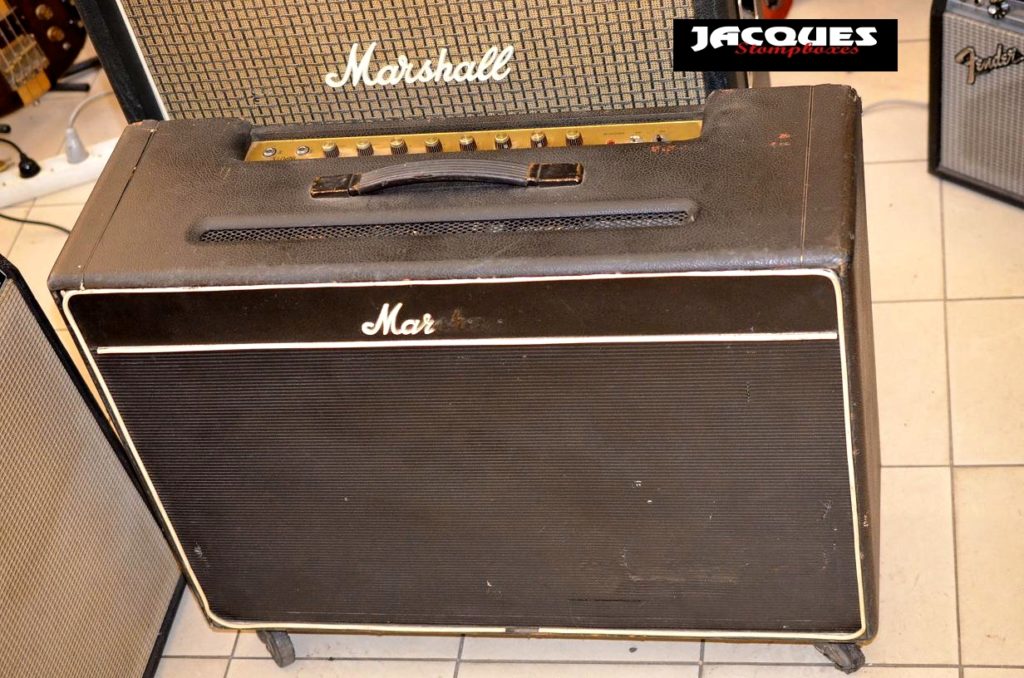 Never give up! I had long ago abandoned all hopes to find one day an original bluesbreaker combo. And here is is: the rarest and most valuable collectible amp of all quietly waiting for me to turn it up. Hard to believe. Furthermore, this amp is 100% stock if your except the light black spray on the speaker cloth ( "paint it black" fan?) and much more than this, it is "stock-working" which is my expression to say that the amp has never been repaired and works perfectly. When I say "work", I should say fill your ears with pure guitar tone fanatic nirvanesque delight. Maybe now I should move to stamps.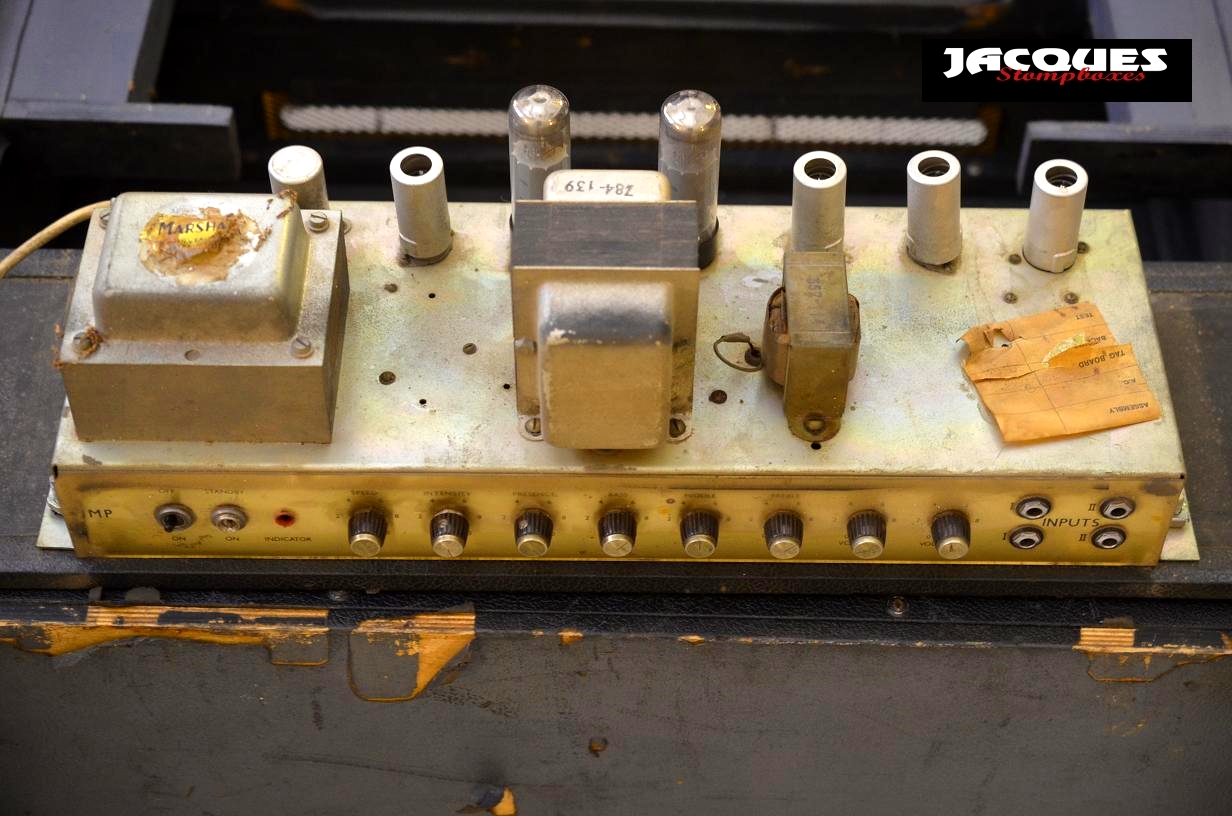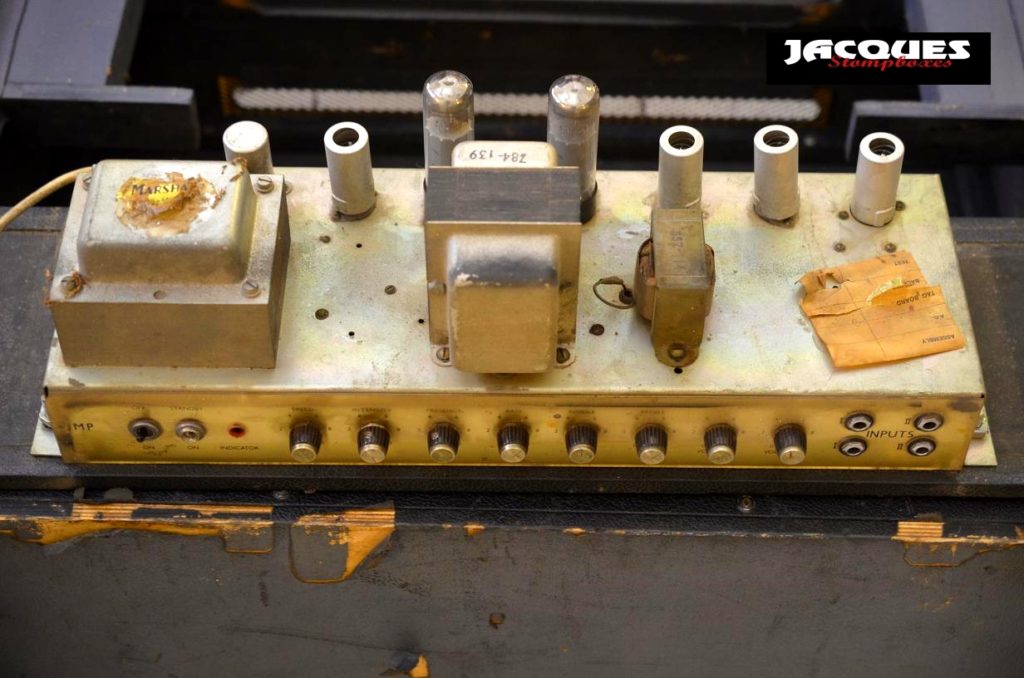 It has a JMP plexi front, which confirm my knowledge that JTM had ceased to exist well before 1968 as it is currently said on books. Apart from this, it is the same chassis than my 1967 50w trem.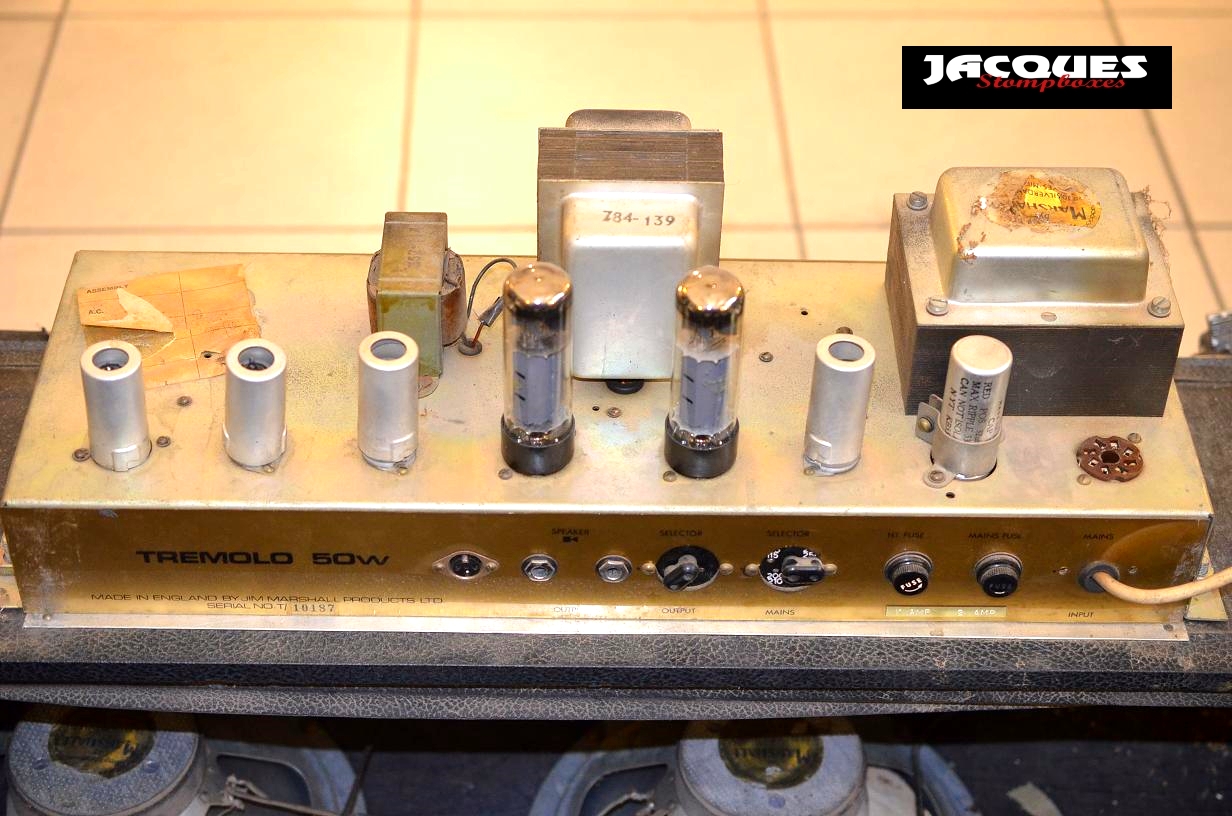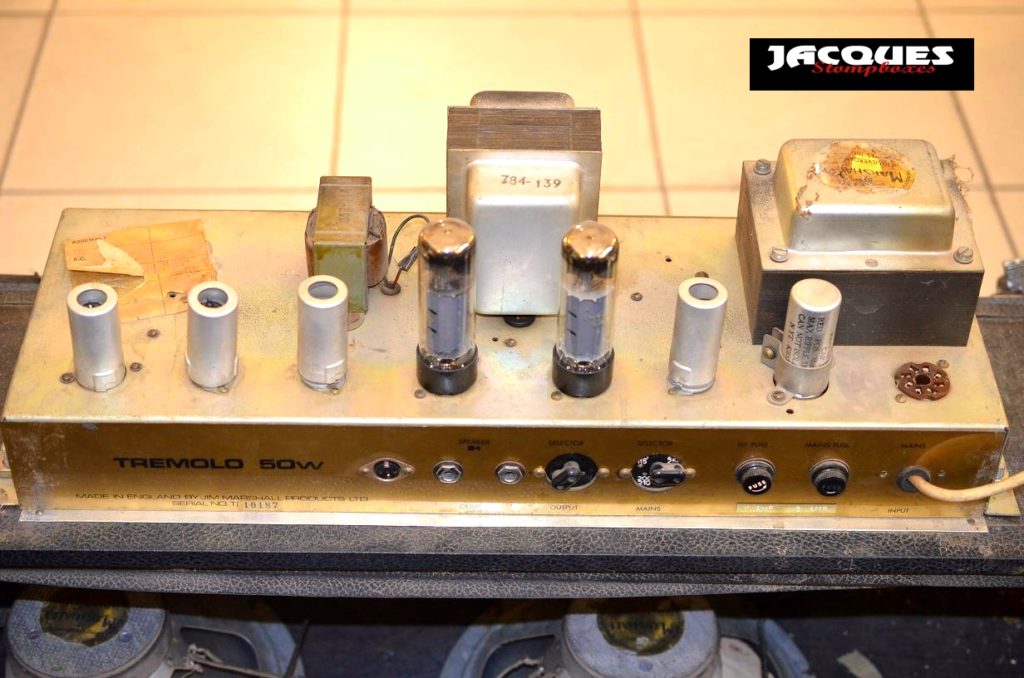 No surprise with the back plexi plate and serial number. T/ means plexi 50w trem chassis and you can see the din female plug for the trem pedal. Nobody I know has ever seen an original marshall trem pedal with its so European din plug but then again nobody I know uses the trem in a marshall amp.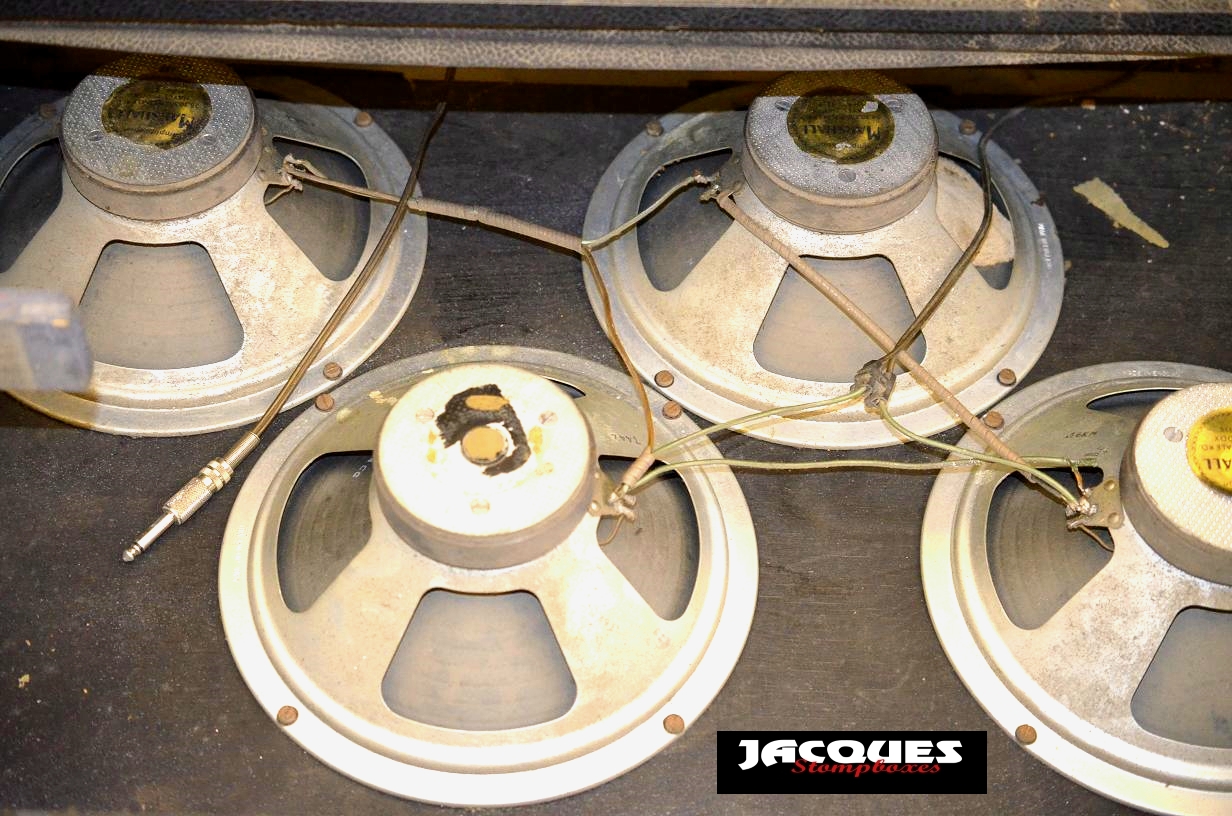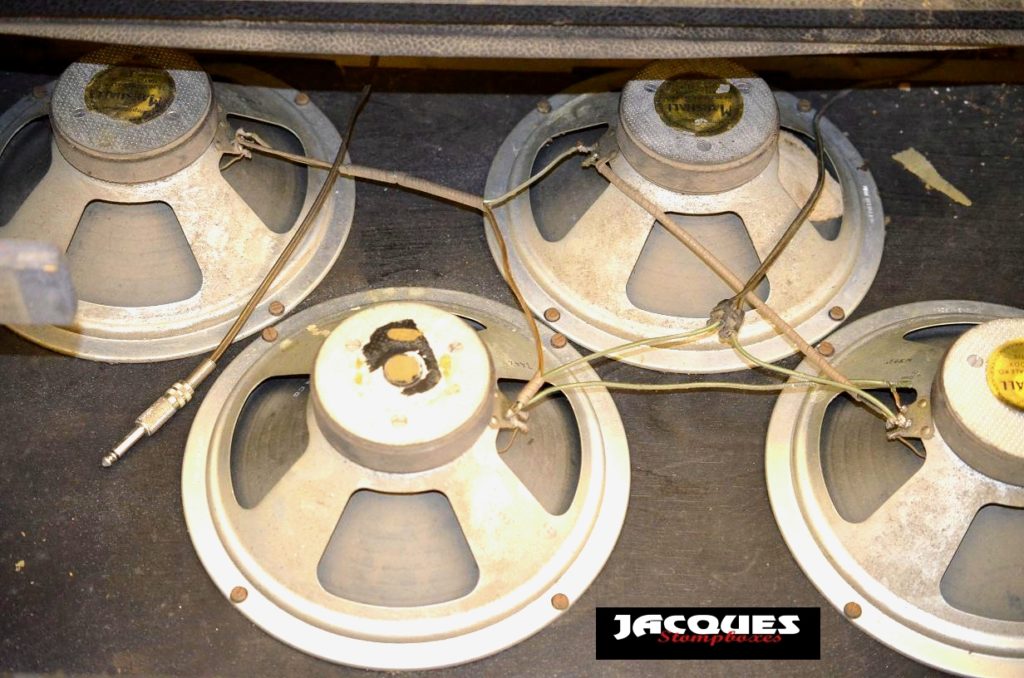 Here is the back view. 1961 models are 4×10 while 1962 are 2×12. Concerning the famous Bluesbreakers "Beano" album , there is no other evidence than 2 front pics of the amp ( those with E.C. in the forefront playing his Les Paul ). So, while it is always stated this was a 2×12 i.e. model number 1962, it is certainly not impossible that this reknown amp was a 4×10 like mine, thus explaining why this historic tone is so hard to obtain with 2×12 reissue or other goodies. In other words, this could be the real amp recorded on this seminal album. Chills. The speakers are ceramic I think, but they still bear the uncanny silverdale road gold marshall label on them. How stock can you be?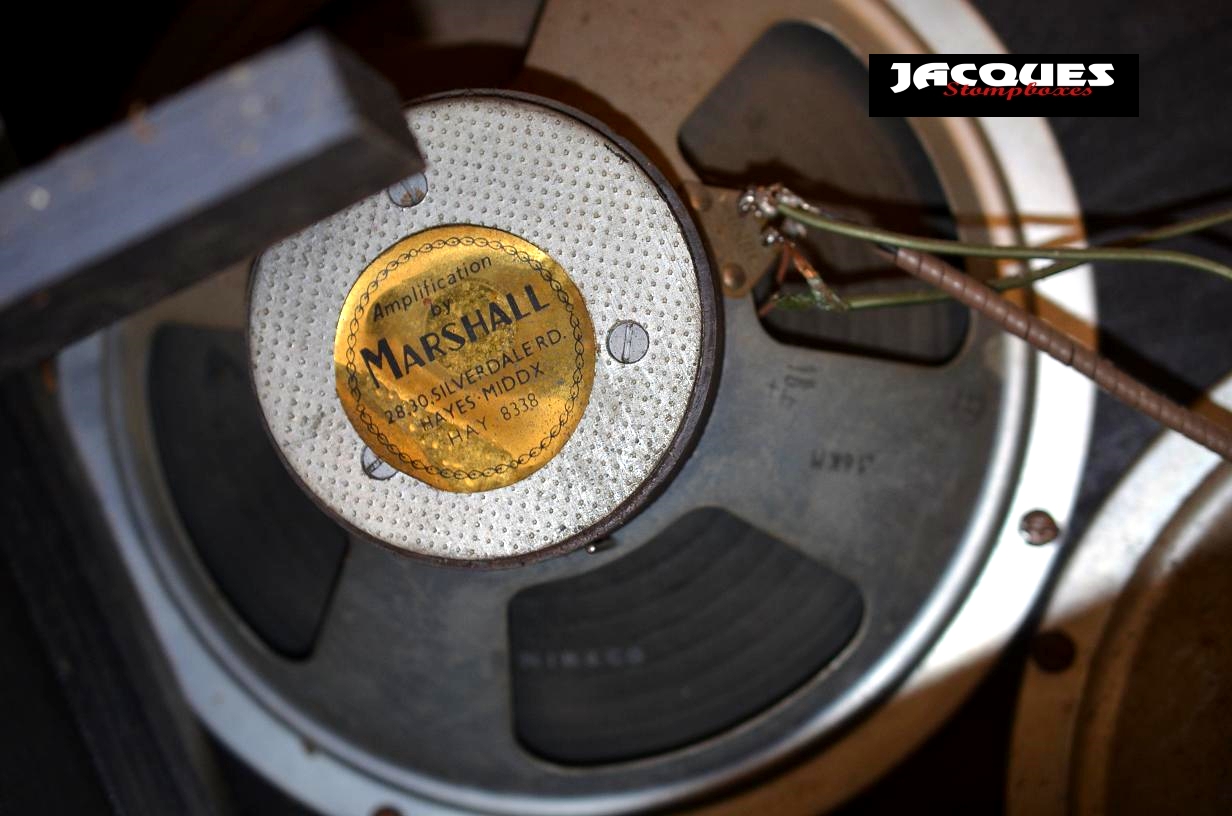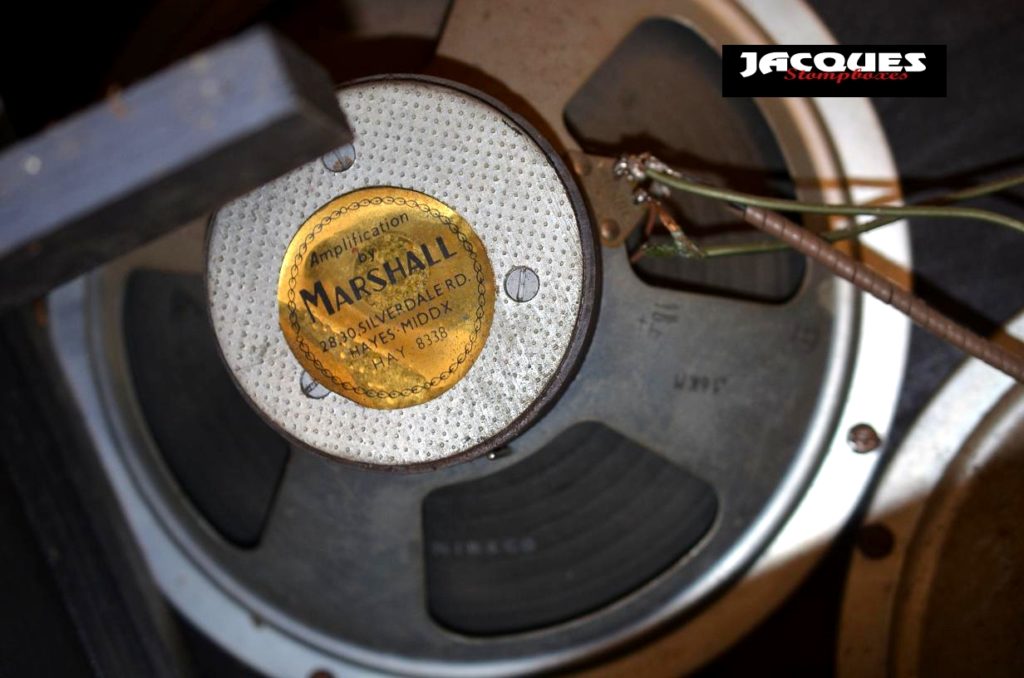 This my favourite shot of all: the unbelievable gold silverdale label (which clearly show that these labels were used well after June 66 as it is currently admitted) and the 16KM celestion t-code. For the young amp tiro, 16KM does not mean that your speaker can be heard as far as 16 kilometers from your amp, but 16 October 1967.