LE FRENCH EFFECTS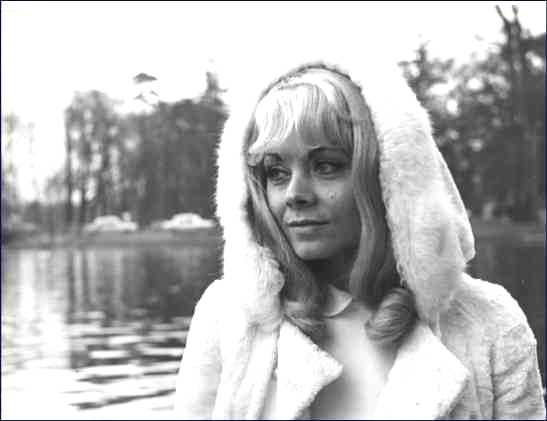 Beautiful French singer from the '60s, Isabelle Aubrey…
Well, to say the awful truth, France has never been a gear country.
When somebody use the word " vintage " in our delightful country, you better raise your glass then your axe.
Camembert yes, cheesy fuzz pedals no. Or is it so?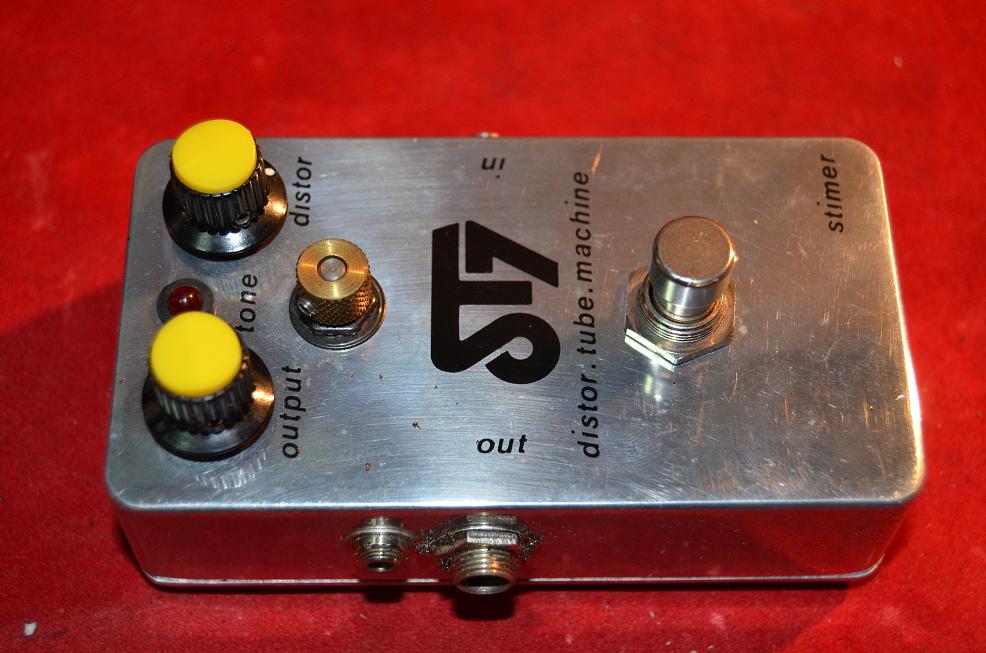 Not exactly. This neat overdrive pedal was produced in the late '70s by the Stimer firm, better known for its acoustic guitar pick-ups: Django used one for his famous Selmer jazz guitar. They still produced this item when they issued the ST7 pedal as you can see in this wacky catalogue: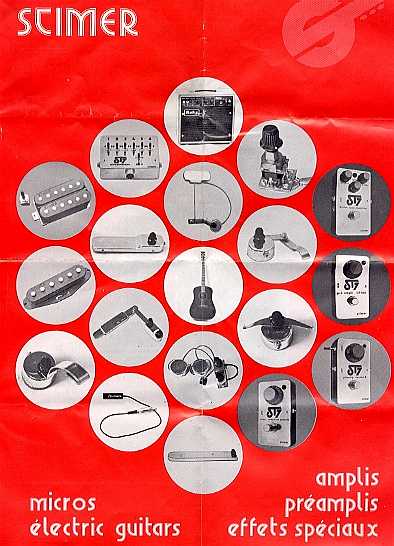 The Django pick-up is the 2nd bubble in the central column.
Their complete 5 pedals line was : SP100 preamp, system5 phasing, fuzz machine sustain, my distor tube machine, which, by the way, gives a very becoming overdrive tone, somewhere between a ts9 and a well-done Maurice Chevalier impersonation. The fifth pedal is mysteriously interesting: it is called "The Polyphonic" and bears 6 switches labelled..1 to 6. Room enough for imagination on what this effect was supposed to do…Cassoulet ? Bouillabaisse ?

Garen, as in "lapin de Garennes", is the other French brand with some notoriety. They were mainly present in the small tube amp market at a time where there were nothing else but tubes, and disappear when small Japanese tranny amps enter the market. These small tube amps are now looked after in France, for their champ-alike cranked-up distortion, French black and white '50s gangster movies vibe and funny way to burst in flames at embarrassing moments.
Here we have a much rarer venue, La Chambre de Reverberation, or more humbly ,the reverb box. All tubes, modern swinging-Leningrad look , spring fitted, this rack is really useful to add some much needed empty swimming pool reverb to your pseudo-surf recordings with a French accent.
Please note that this beautiful box is now part of Musee de Montlucon for popular music collection.

This is a rare europa rack, made in France, complete with a digital prehisotric programming. You can memorize 8 configurations including very noisy overdrive with its dedicated noise gate ( any attempt to use it alone will end up catching an obscure Hungarian AM radio, full volume ) and super-easy-feedback-catching analog delay . All in all , it can give nice tones, all including a nice but obligatory pumping a la slow gear. I have seen other Europa product in '70s French mags, mostly rackable pedals with exotic connections, but they really are quite hard to find in the flesh. Those into heavy make up '70s french girls will enjoy….Myself, I can't resist :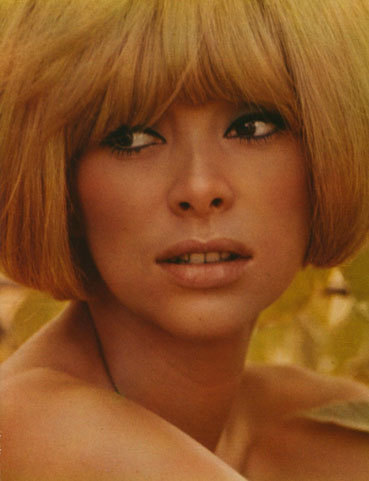 Beat that southern France product….Mireille Darc (French: [miʁɛj daʁk]; 15 May 1938 – 28 August 2017) was a French model and actress.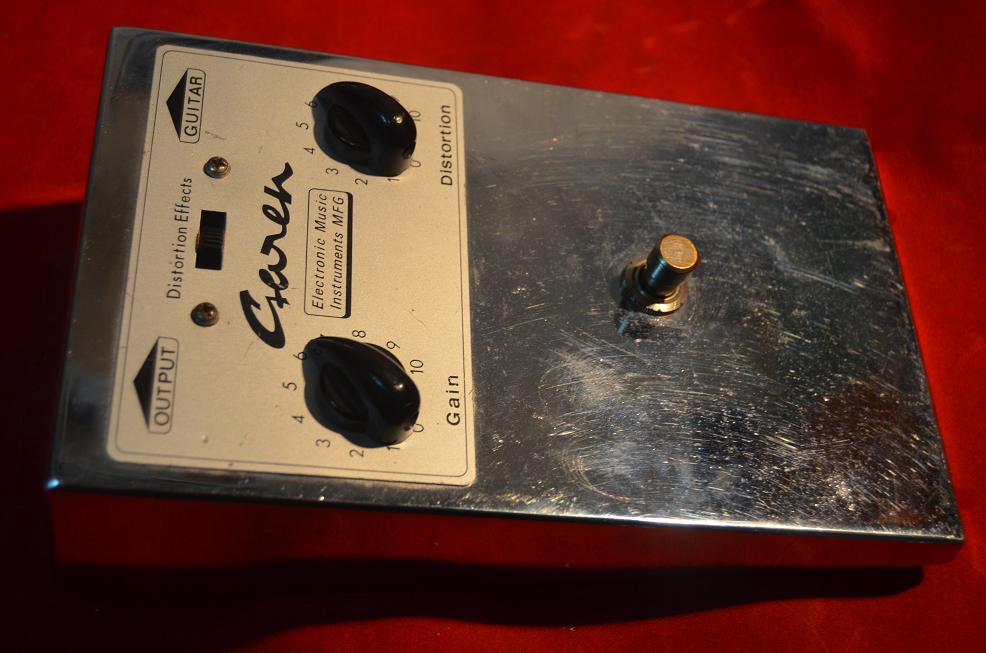 Now a great pedal. Made in France, by Garen which was somehow affiliated to Stimer in some way. It's a big and heavy pedal which is more or less a great germanium tonebender, featuring blank marking AC128 transistors, with a great 3 positions tone filter.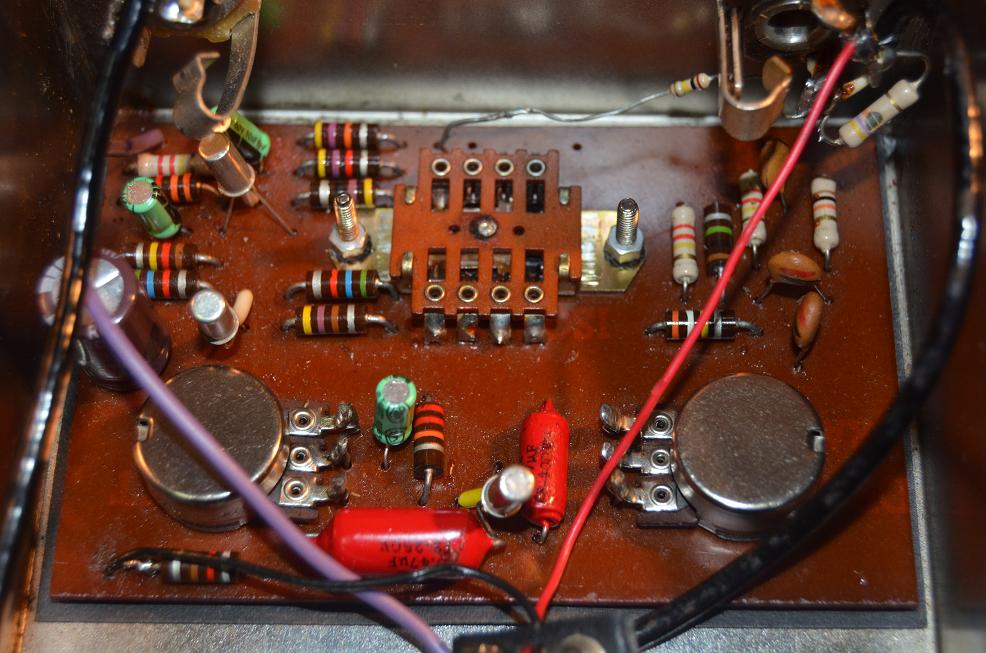 I don't know if these trannies are blank on purpose for copyright fear …however workmanship or ' artisanat ' is great and this pedal would have been very useful for Maurice Chevalier if he ever had a stratocaster and a marshall stack.